BARBERING COURSE AT COBA ACADEMY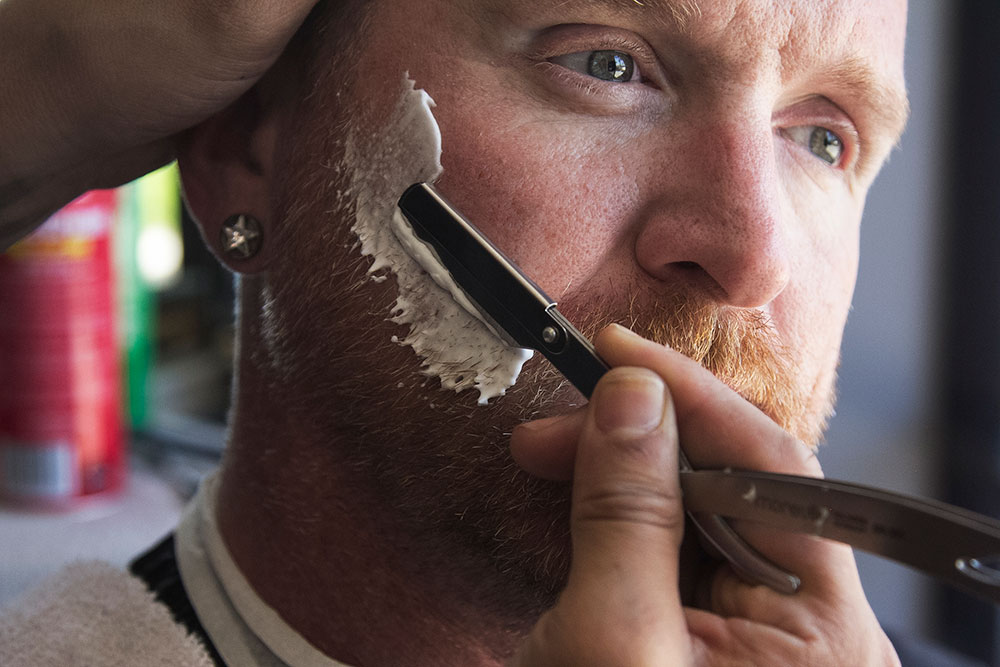 Start your career to become a licensed Barber. With Coba Academy's emphasis on hands on mastery of barbering skills you'll gain the confidence to excel as a barber.
The barbering course in Anaheim is 1500 clock hours in length, which can be completed in as little as ten months with perfect attendance. At the beginning, 375 hours of the course time is devoted to learning classic cutting techniques, rest facials, designs and the necessary safety and sanitation procedures. After completing 375 hours, you will continue your education spending plenty of time working with clients, developing your customer communication skills and preparing for the state board exam.
Study at Orange County Barbering School
Let us train you to become a successful barber. A great barber is a master of their craft, a specialist to their clients, a reliable team player, and a wise entrepreneur.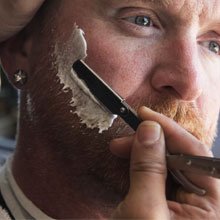 Advanced Barbering Techniques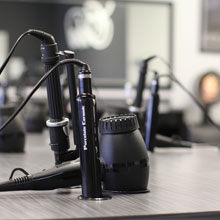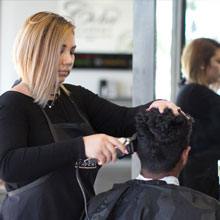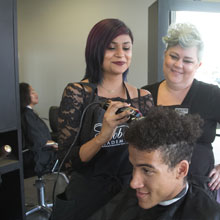 Delivering Superior Customer Service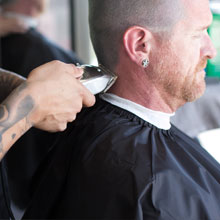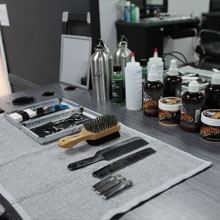 At Coba Academy in Anaheim, Orange County our barbering course instructors continually strive to train and prepare students for a career in the beauty industry. Introducing the latest techniques for hair styling into the curriculum enhances our students training and gives them a competitive edge when seeking employment.
Coba Academy believes in teaching the material necessary to pass the state board exam and also believes in keeping up with the ever changing beauty industry. Call (714) 497-9736 or email us today and learn more about the barbering program at Coba Academy.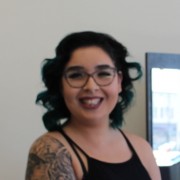 Being at Coba was an amazing experience. The directors are very welcoming and give you all the information you need. The instructors are amazing as well and are very hands-on and up to date with every technique. I'm very happy I chose Coba as my school.

Being a student at Coba Cosmetology Academy gives me great satisfaction knowing I am apart of a team who take extreme pride in their craft. Seeing myself progress has been very rewarding and keeps me looking forward to my career in cosmetology.

Attending Coba Cosmetology Academy makes me feel proud for choosing to become a cosmetologist. The instructors help us each day by sharing their skills & love for the beauty industry with us.

Enrolling in Coba Cosmetology Academy has been the best decision I've made. It's been a fun filled experience with great people and a great learning environment. The staff is supportive and extremely helpful. I have enjoyed every task I have done and I have many new friends that will be life long.