With all the articles about yoga on the internet, by now you are probably well-versed in the benefits that this type of workout provides. A few of them include increased muscle strength, improved flexibility, stress relief, etc. All these combine to provide you with an inner glow and toned body that are sure to make you the envy of all your friends.
But, what if you want to slay while working out? You've come to the right place. Simply check out our short but comprehensive guide on how to look your best during yoga class.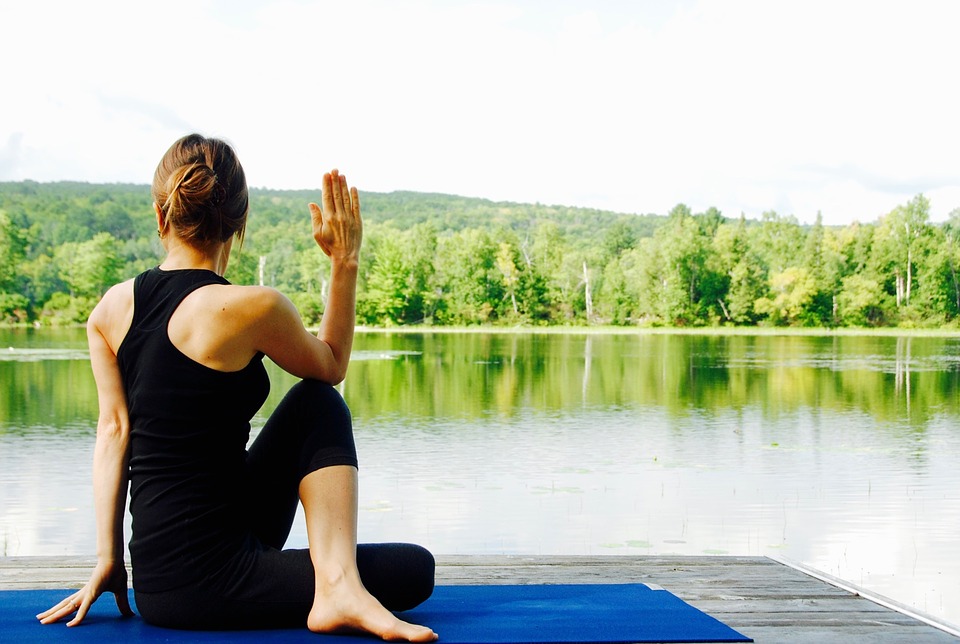 What to Wear
Proper yoga wear is essential for those who want to be comfortable and remain on trend while working out. But, before you decide what to buy, you should know that the type of yoga that you do will greatly impact the clothes that you choose.
For instance, most classes are great with a simple body hugging tank or slim fit shorts. But, if you are going to be doing Yin yoga or a meditative type of practice, baggier clothes are a good choice as well. Furthermore, no matter the class you take, keep these things in mind:
Keep snaps, zippers, and buttons to a minimum. They restrict your movement and may pinch your flesh when doing stretches or bends.
Avoid super short shorts. They can bunch up and cause discomfort.
Low-cut tanks are cute but not super great at keeping the girls secure.
Cotton underwear breathes well, but they get heavy when wet. They also take a while to dry.
Thin or light colored pants can show your classmates more than you bargained for.
Great Workout Hair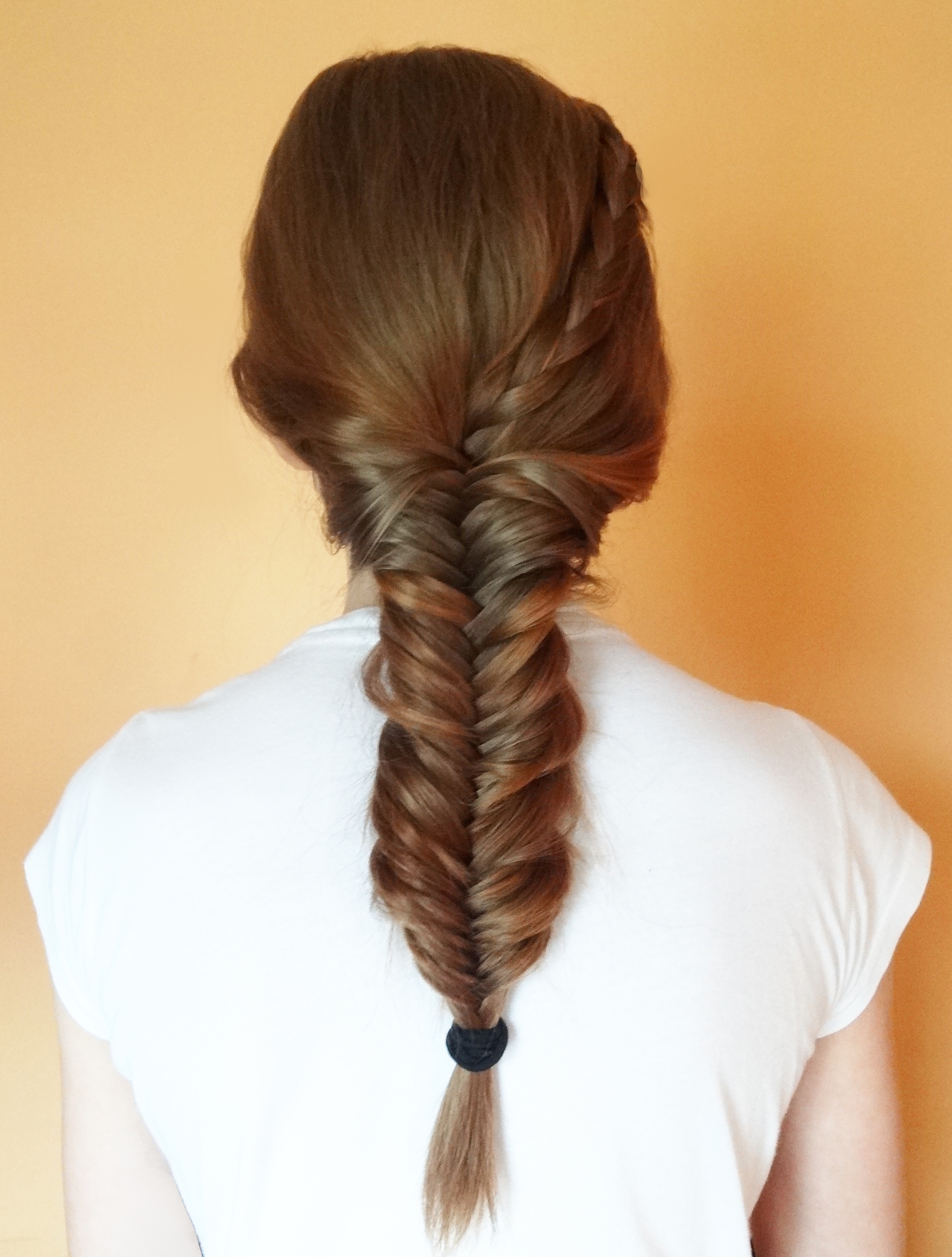 You're doing it. You're in the middle of a perfect flow and as you bring your head down to do an inversion, your hair smacks you in the face – OUCH!
Your blissed out feeling is now totally gone – replaced with feelings of irritation. You have now learned what just about every experienced yogi knows, you can't wear just any old hairstyle when you're on the mat. To help you deal with this dilemma, consider the following styles:
Fishtail Braid: It's stylish, edgy, and will keep your hair out of your face.
Messy bun: This no muss no fuss style is great for a power yoga session
French braid: A French braid is perfect for those classes that are a little more relaxed. Plus, it won't get in your way when laying down
Pony Braid: If your French braiding skills aren't up to par, this simple braided ponytail will do the trick
Halo Braid: Not only is this style super cute, it's perfect for virtually any yoga type of yoga practice
Ballet bun: A high bun like this is better suited to the more intense types of yoga. Plus, this pulled back and super slick style is a great way to channel your inner ballerina.
Natural Makeup Tricks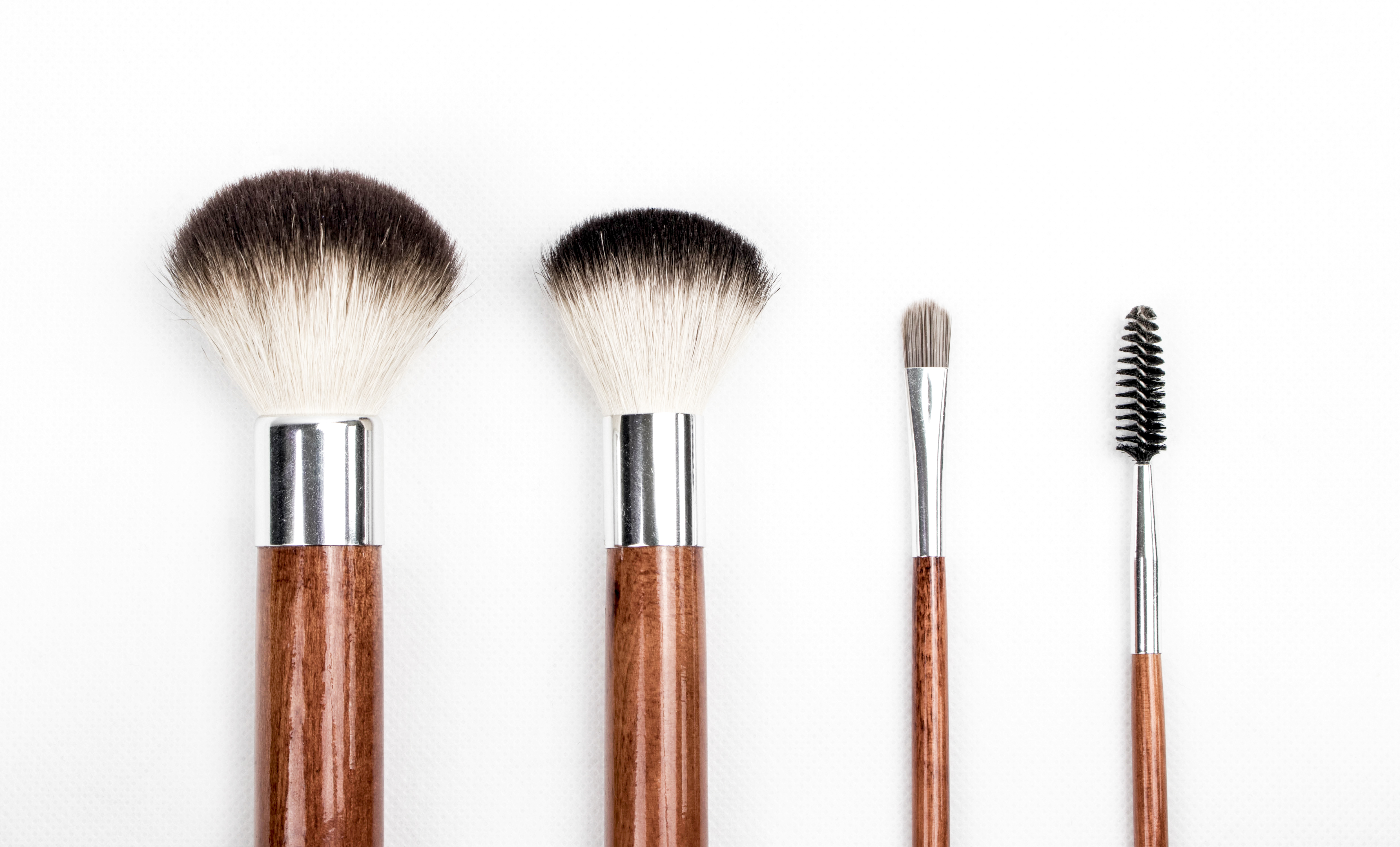 Wearing makeup during your workout is not recommended. The combination of makeup and sweat can cause clogged pores, which leads to breakouts and/or skin irritation. But, all is not lost. A minimalist approach to makeup allows you get a good workout without causing damage to the skin. To achieve this look, keep these essentials in your workout bag:
Tinted sunblock: Provides protection from the sun and light coverage as well
Mineral makeup: Won't clog the pores, even during sweaty workout sessions.
Tinted moisturizer: Gives off a foundation-like glow but is also light on the skin. Pair with a concealer for a flawless look.
Waterproof eyeliner/mascara: Outlasts the most rigorous workout routine without fear of smudging
Blotting sheet: Helps remove excess shine and sweat
Lip stain: Provides you with awesome matte color and it lasts longer than gloss. You can also master some liquid lipstick tricks, if you wouldn't like to go without it
Powder blush: Gives your cheeks the right amount of color and won't clog pores.
Slay Some More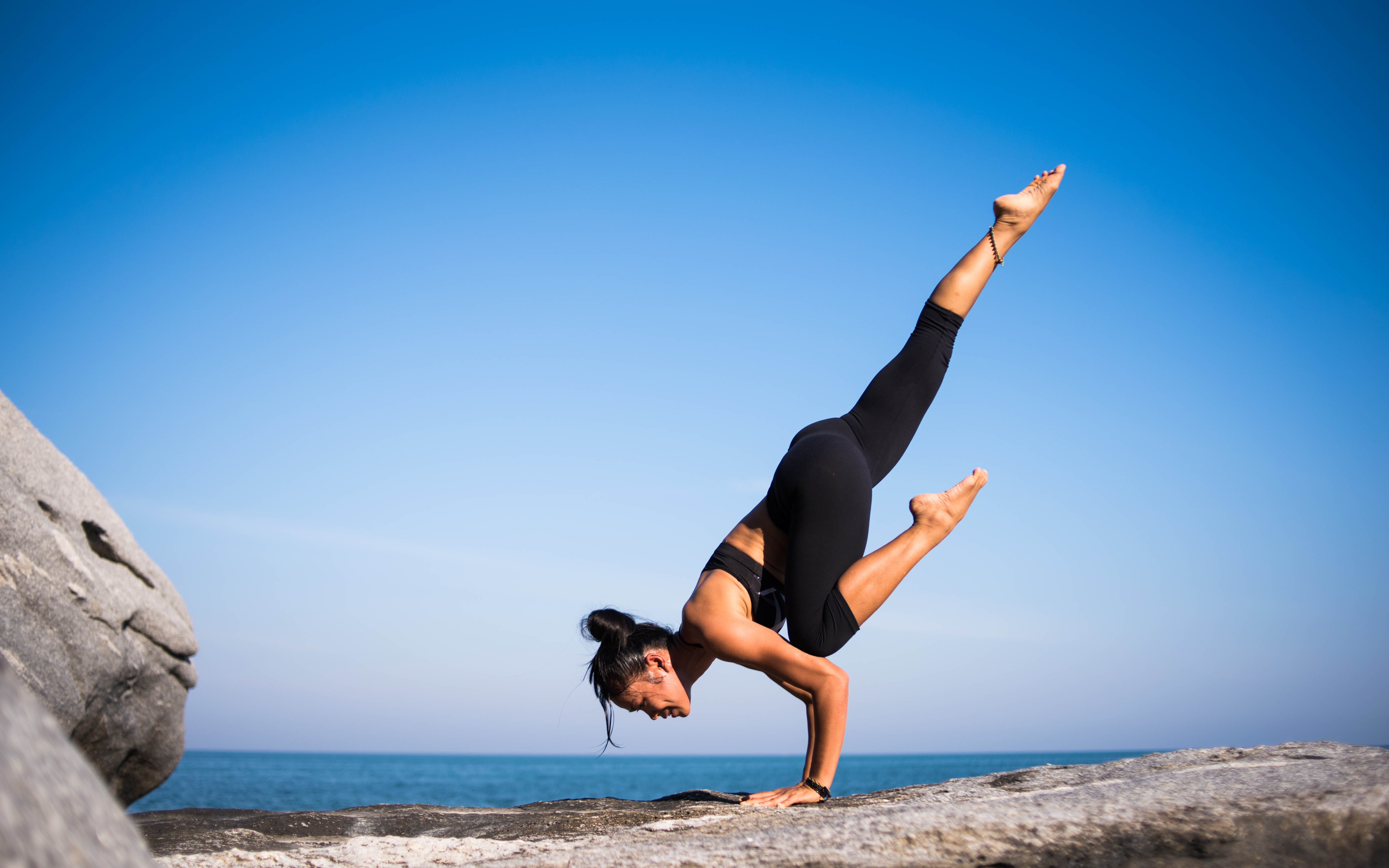 They say when you look good, you feel good. And putting a tiny bit of effort into your appearance before working out can give you quite a confidence boost. But, if you want to take things to the next level, consider the following tips:
Add even more flair to your hairstyle with a pretty flower, hairband, or a hair clip. These accessories will add freshness to your look, especially if you're rocking a french braid or other plaited hairstyle.
Use a face spray to keep your oil free makeup in place while working out. It can also be used after the workout to moisturize your dehydrated skin
To keep your skin clog free, wipe your face clean after your workout with a facial towelette – preferably with one that contains salicylic acid.
Yoga will definitely make you feel good and following the above tips will make sure that you look good while doing it as well. This increased confidence will likely lead to a better workout. But, you don't have to take our word for it. Try the above tips and see for yourself. Namaste.