Halloween is just around the corner and it is going to be a blast! If you're going to go to a Halloween party, you need to dress up for the occasion.
Now, costumes are a safe bet, but if you want to up the ante, you need to put on some makeup as well.
In today's article, I will talk about some makeup ideas that you can try out for the Halloween parties this year. I will rank them in order: from the easiest up to the hardest to do.
Clown
This is probably one of the most famous makeup ideas for Halloween all over the world. This is especially true because of the newly released film, IT.
Now, clown makeups can range from easy to hard depending on your overall vision of what you want to look like.
For example, you can opt for the all-white face with some lipstick and use some eyeliners tactics, but you can also be subtle like only highlighting your amazing facial features (like if you have cute cheeks, you can put some blush-on to further enhance it).
There are also some women who put some colorful dots near their eyes so they look like a sexy clown.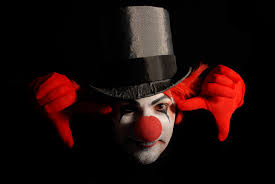 White Walker
Another popular choice among many people because of the show, Game of Thrones. Like the clown, you can simplify the makeup or you can make it complex.
If you just want a simple take on the White Walker, you can opt for a blue lipstick (preferably light blue to imitate the look of ice). It is best that you be subtle when applying the lipstick because you want to have that effect where you're just turned into a White Walker. In other words, do not put too much lipstick; just enough is key.
Unicorn
This has become quite a popular choice among women for so many years now. The unicorn is a nice Halloween makeup idea because you can be creative with it.
You can choose the color of the rainbow as the theme for your makeup. As an example, you use red lipstick, an indigo eyeliner, and a violet/purple eyebrow pencil.
To further enhance the look, you can also add glitters near your eyes and forehead and then you can stick the horn at the top of your head as well.
Harley Quinn
This is where it gets a bit harder to do. Harley Quinn is a popular Halloween makeup idea and I think that you should really try it!
There are a couple of must-haves that you need to get, such as:
Rosy Blush-on
Red and Blue Eyeshadow
Red Lipstick
Black Eyeliner (liquid)
Red and Blue Hair Paint (or hair chalk)
Highlighter
Matte Face Powder
The first thing you need to do is put on your face powder, after which, you concentrate on your eyebrows.
After that's done, you can smudge the red and blue eyeshadow onto the borders of your eyes. To have that splash effect, you can make use of a brush.
To further amplify the "Harley Quinn" effect, you can use an eyeliner too. Apply the red lipstick and you can then top it off with some glitter if you have some.
Finally, you will then use the hairspray or hair chalk to get that infamous hair. The trick here is to put your hair in pigtails and then use the spray or chalk on the ends of your hair. Use it sparingly.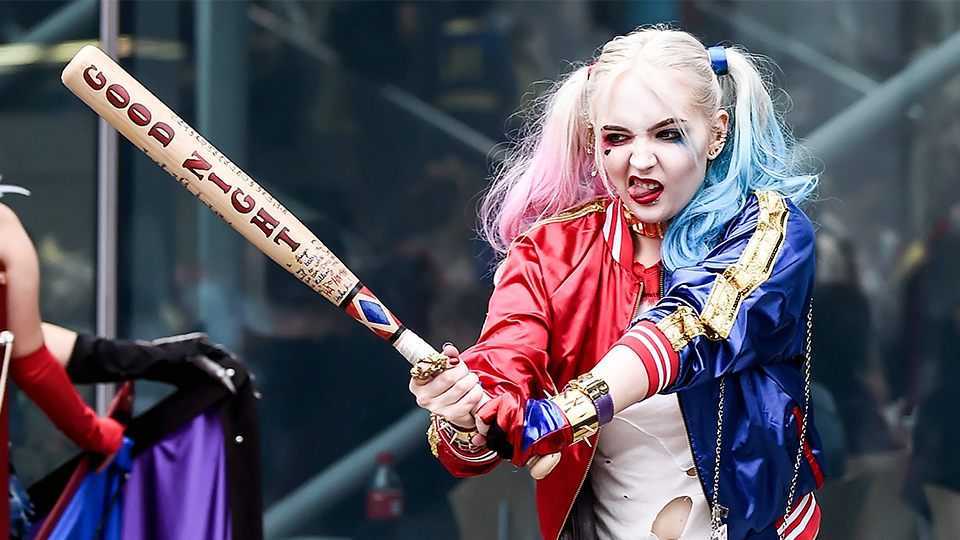 Skull/ Sugar Skull Face
This is probably the last makeup idea you can do on your own. The Skull or Sugar Skull Face never gets old. There are many ways to do this, but many people employ the same basics: Black and White.
You will need a black eyeliner, a black and purple cream or face paint, a white Chromacake, a powder blush, black face paintbrush, and an orange paint and brush for the petals (assuming you're going for the Sugar Skull Face route).
Brief instructions: start by using the eyeliner. Next, combine the black and purple cream and then apply it on the borders of your eyes. Next, apply the Chromacake all over your face. Apply some black face paint on your nose by using a brush and if you want to add some petals, you can use the orange cream and then paint it just above the black/purple border of your eyes.
For the teeth, just take a brush or an eyeshadow brush and make use of a black acrylic. Start at the middle and then go towards the outer edges of your mouth. Next, start drawing vertical lines from the center also towards the edges.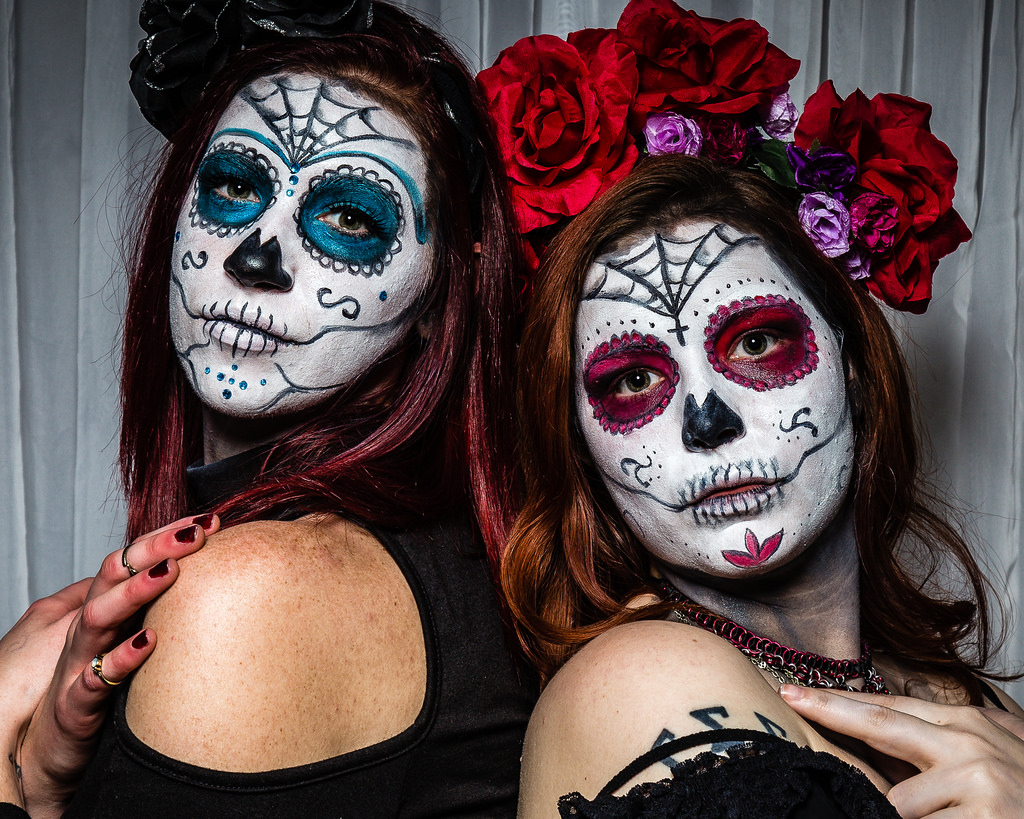 Demon
This makeup idea requires a professional to do it for you. Doing the demon requires intricate hand skill and only a person with an artistic flair can do it.
Zombie
Last, but definitely not the least is the infamous Zombie. Another makeup idea that requires a professional makeup artist, the Zombie is arguably the hardest ever to do. That is because there are just so many variations and that to achieve the look, you will need more than just makeup.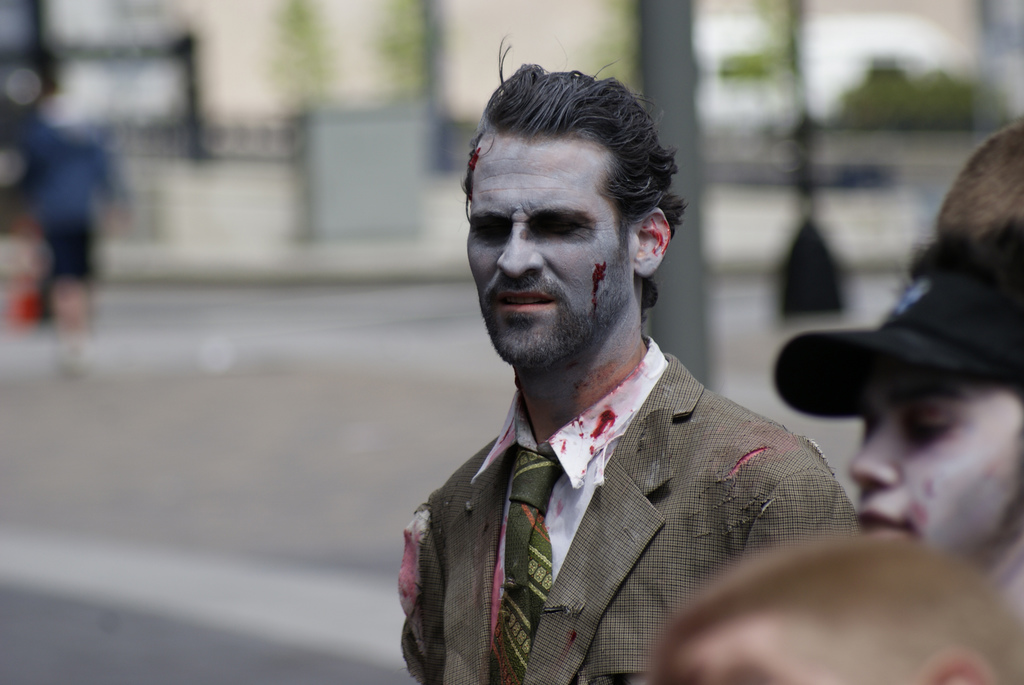 Conclusion
Halloween parties are coming and you need to be suited up for the occasion. Fortunately for you, I've given you some amazing makeup ideas.
Ranging from easy to the hardest ones, you can truly stand out in the event.