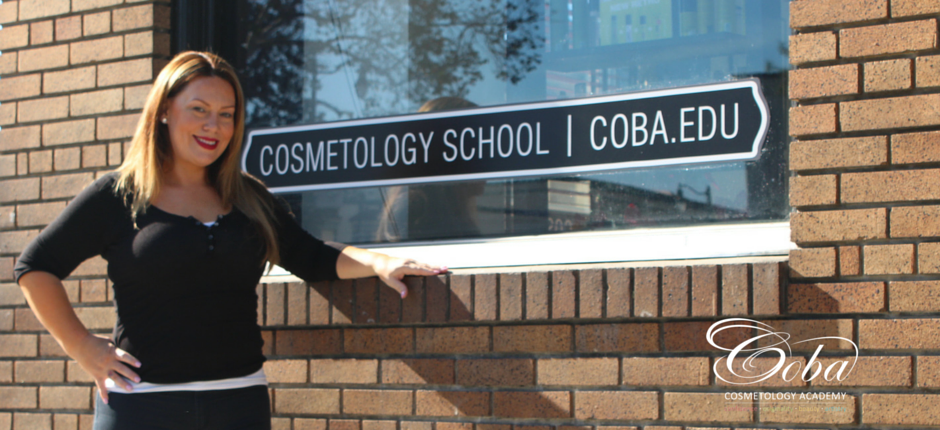 Today's Spotlight is on Rebecca, she is having so much fun learning new skills and techniques in her cosmetology training. Join us in getting to know Rebecca and checkout her video demo tutorial!
What do you like best about your cosmetology training here at Coba?
I really LIKE my teacher. She's very relatable and she's all about hands-on, every time she shows us a demo she's right there by our side guiding us, and makes me very comfortable to do it myself.
What are your must-have beauty products?
Hmmm… Must-haves… studio fix powder, of course I would say a lipstick! If you have a red lip, you don't need anything on your eyes. So, studio fix, a red lip, and then an eyebrow brush with powder because that frames your face!
To get started and learn more about attending Coba Cosmetology Academy, please contact email us at info@coba.edu or call (714) 633-5950