This holiday season makes all of us extra emotional and happy, but also a little more worried. About the presents to get, holiday dinners to host or attend, about our fashion choices and about our makeup and hair looks. And we as well as any of you we're sure don't like to be worried and stressed out, right? This is why we've decided to shorten your "holiday worry list" by discussing some ultimate makeup and hair looks, that will be the ideal fit during the holiday season.
Old Hollywood Glam: Red lips and vintage waves
First thing that comes into one's mind when talking about holiday makeup look is red lipstick.Not only it's classy and beautiful and "holiday appropriate" , it's also very easy to create looks with red lips, as you can do very minimalistic with your eyes. Just put on some base, mascara (you can also add lashes) and apply your gorgeous red lipstick (something like classic Mac Ruby Woo that suits almost everyone, or liquid lipsticks like ABH American Doll or Dose of Colors Kiss of Fire ) and you're done and looking flawless and festive.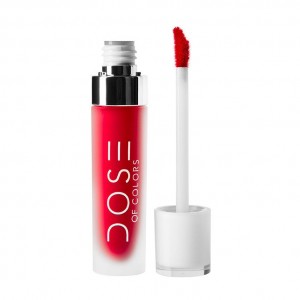 Also what can be more classy and glam at the same time, then combining red lips with old hollywood vintage wavy hair with side part ? Take your curling wand, roll your about  inch thick hair strands in inside direction, then just brush them out and fix the waves with some hairspray. Your hair will look gorgeous all throughout the dinner and much longer.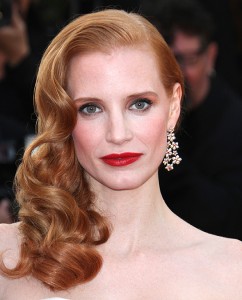 Modern Chic: Glowy skin and Bed hair
Glowing healthy looking skin is not something to leave only for summertime. During colder winter days glowing skin can look just as appealing. And it's so easy to get. Just use an illuminating primer under your foundation or even mix it together to give your base more dewy effect. Complement your healthy and glowy looking skin with some cream blush, lashes and lip cream or gloss.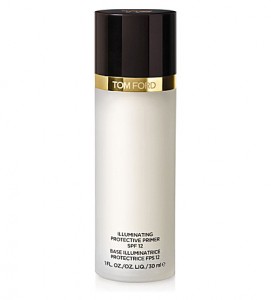 Messy wavy sort of out of bed natural hair will look very appealing with glowy fresh makeup look. And also will give your hair some volume. Wrap strands of hair around the curling wand each other strand in the opposite direction: one towards face – one away from your face . Tossle the waves with your fingers, take straightening iron and straighten coupe of end of your hair then just add some texturizing spray and you're good to go and stun everyone around.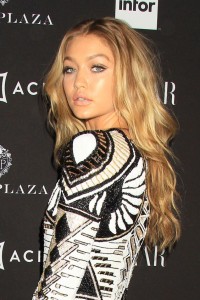 Sleek and Sharp: Ponytail with sharp liner
Not so much a fan of letting your hair down? Not a problem… You can look absolutely flawless and trendy with your hair up. Straighten your hair and then sleek it into beautiful ponytail. Use hair wax or pomade to keep all the baby hair away and give the hairstyle more polished look. Also take a strand of hair and wrap it around your ponytail band to give it cleaner look.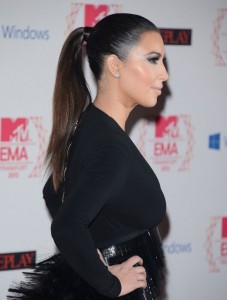 Use a sharp liner to compliment your sharp hairstyle and look absolutely fierce. Try lining the shape with felt tip liner then make it darker with liquid or gel liner. Also don't forget to fill in the upper waterline and lashline to give the look more professional look. And you can pair it with any lip color you prefer, you can even change it throughout the day. It's super versatile.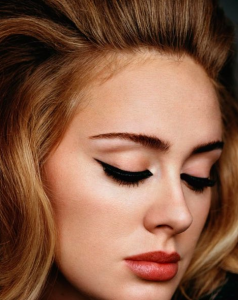 Fun and Young : Sparkly lips and curly hair
Holidays are definitely one of that rare times you can totally have fun with your looks. And this new glittery sparkly lips, that is trending right now is the perfect fit for this fun festive time. Apply a creamy lipstick then pat some glitter of the same color on your lips. You can also use some glitter glue to make it more long wear, but make sure to check that the adhesive is non toxic and won't harm you.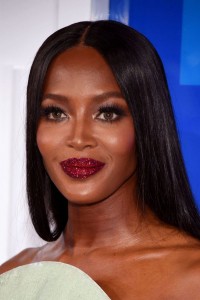 Glittery lips are fun by their on , but in addition to big, curly hair they transfer the look into a firework. If you are blessed with gorgeous curly hair, then you just need to stick to your usual routine (which is not a small thing I'm sure you know if your hair is curly ) , if not then you'll need a small curling wand and some time for wrapping all your hair around it. As well as during the "bed hair" wrap the strands in opposite directions to avoid the hair sticking together and not looking natural.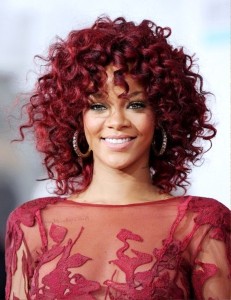 Grungy glam : Messy braids and bold lips
No matter that it's holiday season, you still prefer darker looks? Why not! Choose some dark lipstick shades like deep purple, burgundy and even black add some lashes to give the eyes more dimension and that's it. Just make sure your lipstick is long wear, you're probably going to have some dinner and you don't want it to smear.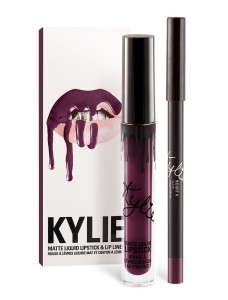 Dark lips will look absolutely amazing with some messy braids and also will feel very comfortable. The easiest way will be giving messy waves to your hair than do a side braid, letting some pieces fall apart or just do pigtail braids , mess them up a little bit and do a crown updo by pinning the braids up.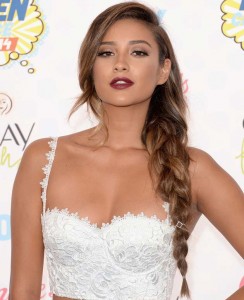 Don't be shy and tell us which look will you prefer and what are you going to rock this holiday season. We always love hearing back from you.