Usually when we watch runway shows, the first thing that we think how we can incorporate it in our day to day life. Though many runway looks may seem too risky, there are many aspects in each look that can easily and beautifully be transferred to our everyday life. Usually when it comes to clothing you'll have to get new items, but with makeup and hair you can always play around and try on some trendy looks. To help you with that, we've breakdown all the winter 2016-2017 beauty runway trends you can incorporate in real life.
Bold dark lips
From deep burgundy,brown,purple to even black lips were very common on Fall-Winter 2016-2017 runways. Fashion houses such as Dior, Marc Jacobs and Vivienne Westwood let their models to walk through the runway wearing the darkest lip shades we can imagine. Though black lipstick can be too bold for someone, there are still many deep burgundy or brown shades that will look in trend and won't also make you uncomfortable. Especially paired with minimal eye makeup this trend is quite wearable.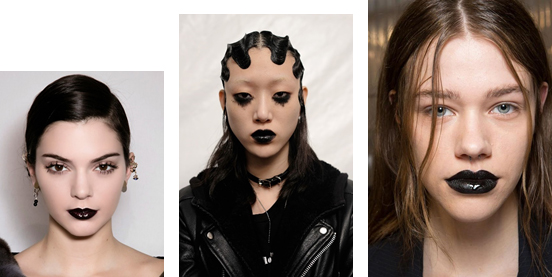 Graphic eyeliner
Bored of wearing usual cat eye every single day? Looking for more creativity in your eye look? Then this graphic eyeliner trend is definitely for you. There are no boundaries when it comes to graphic eyeliner. Just take a black eyeliner of your choice and start creating. For inspiration you can take a look on different runway shows of high end fashion houses such as Chanel, Givanchy and Celine.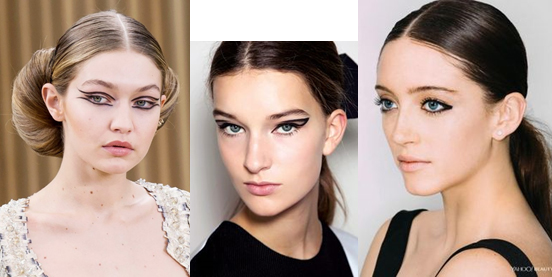 Shine bright like a ….Glitter
Bold lips and graphic eyeliner aren't for you, and your missing some sparkle in your life? Fashion world still has you covered! Something that seemed to be an Instagram trend slipped into the fashion shows and filled runways with glitter. Glitter eyes, glitter lips even glitter face. If you like to shine and sparkle this is the right time to wear some glitter and don't worry about not being trendy.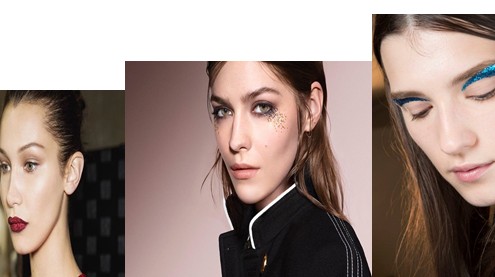 Fashion houses like Versace, Burberry and Giambattista Valli used so much glitter on their runway shows, that you can take an inspiration from.
Time to bring some texture back into your life
If you are lucky enough you already have some texture in you hair, that you were trying to smooth out all this time. Stop and embrace it. Your hair is in trend now. And if you don't have any texture in your hair, then grab a curling iron and some texturizing spray and start creating it. Big, textured hairstyles could be seen everywhere on the runway shows like Diane von Furstenberg, Missoni and Zac Posen.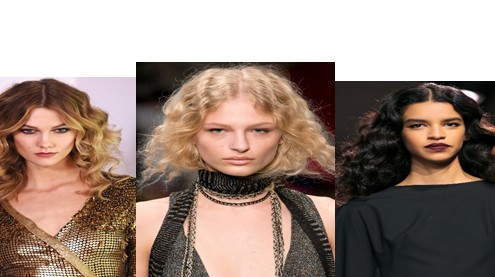 Now tie the knot… with your hair
Don't like wearing your hair down? You can still be trendy. Just turn your daily ponytail or bun into knots and you're good to go. It's easy, beautiful and also interesting. Take examples from runway shows like Marchesa, Oscar de la Renta and Valentino.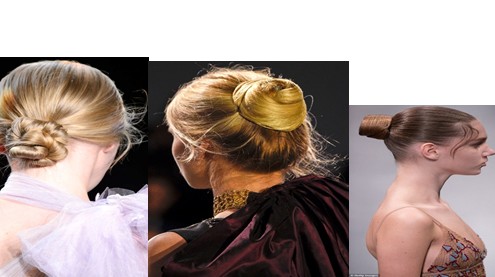 All these trends are so easy to incorporate in your daily life. Pick the ones that are the most appealing to you and be trendy!